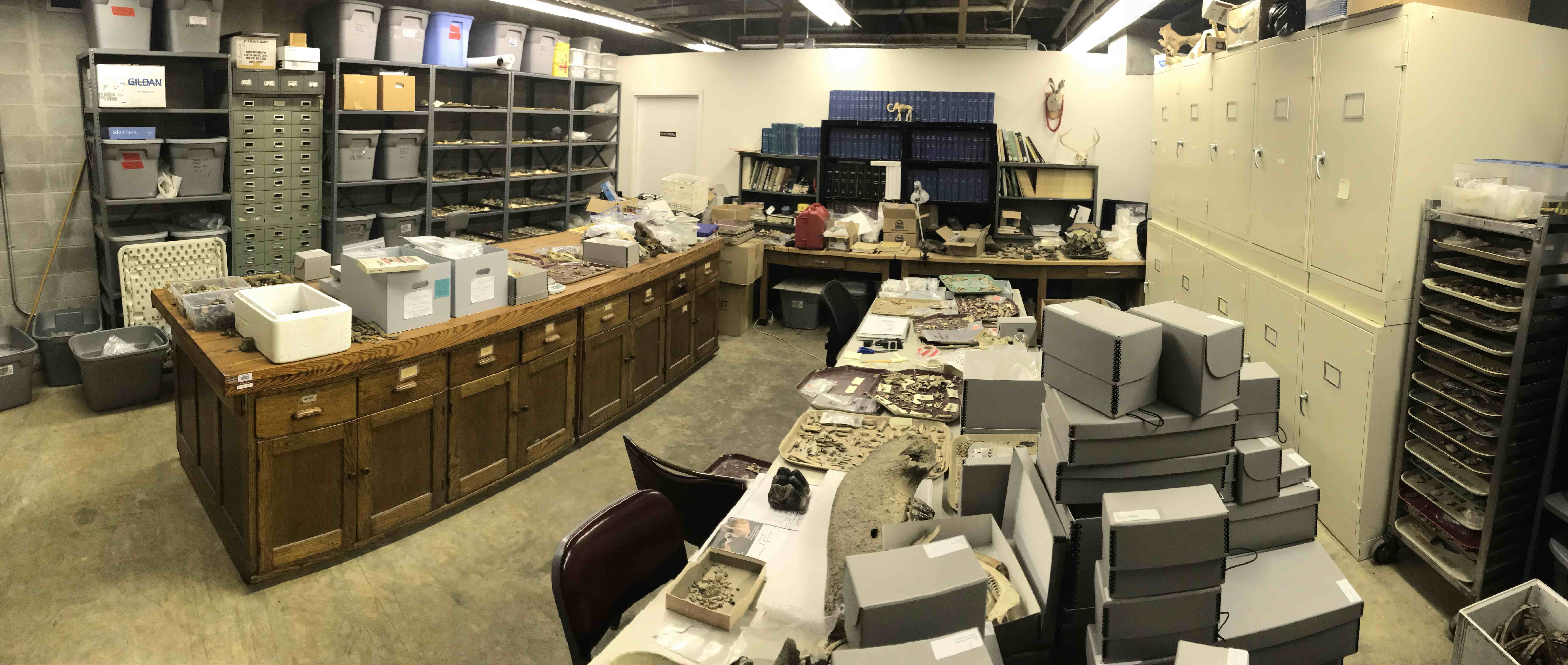 The zooarchaeology research lab at Mississippi State University is located in the basement of the Cobb Institute. It contains a comparative collection of faunal material from throughout the Southeast, including the skeletal remains of about 300 individual mammals, birds, fish, and reptiles. The collection is regularly used for the identification and analysis of archaeological animal bone, and as a teaching aid for classes in anthropology and forensics. Work space and secure storage areas are available for use by students and visiting researchers.
Facilities and equipment for processing animal remains are located on campus. Initial open-air decomposition of large animals is conducted on the South Farm, in conjunction with research being conducted by the Departments of AMEC and Entomology. Secondary processing of large animals, as well as primary processing of smaller species, is conducted via cold water maceration at the curation facility of the Cobb Institute of Archaeology. Final processing and cleaning are conducted in the zooarchaeology research lab. Large chest freezers are also available in Etheredge Hall and in the Cobb Institute for temporary storage of animal remains.
I am always interested in obtaining additional materials for the collection, whether local or exotic species. If you or someone that you know hunts, fishes, or even if you find something in the woods or on the beach, please let me know!
In addition to my Paleoindian projectile point research, I am also interested in documenting fossil animal bone, particularly Pleistocene faunal material from Mississippi. If you know of any large or fossilized bone (from creek beds, excavations, etc.), I would love to see it!
If you would like to visit the lab, donate specimens, or inquire about my availability for faunal analysis, please contact me (info on left).