UPDATE! (March 31st, 2016): The summer 2016 field school is official! We will be working at Aklis from June 19th through July 22nd. Please check our Facebook page for more news leading up to the start date!
Recent news . . . (July 6th, 2015): Our work at Aklis is featured in the most recent issue of the Refuge Update, the newsletter of the U.S. Fish & Wildlife Service.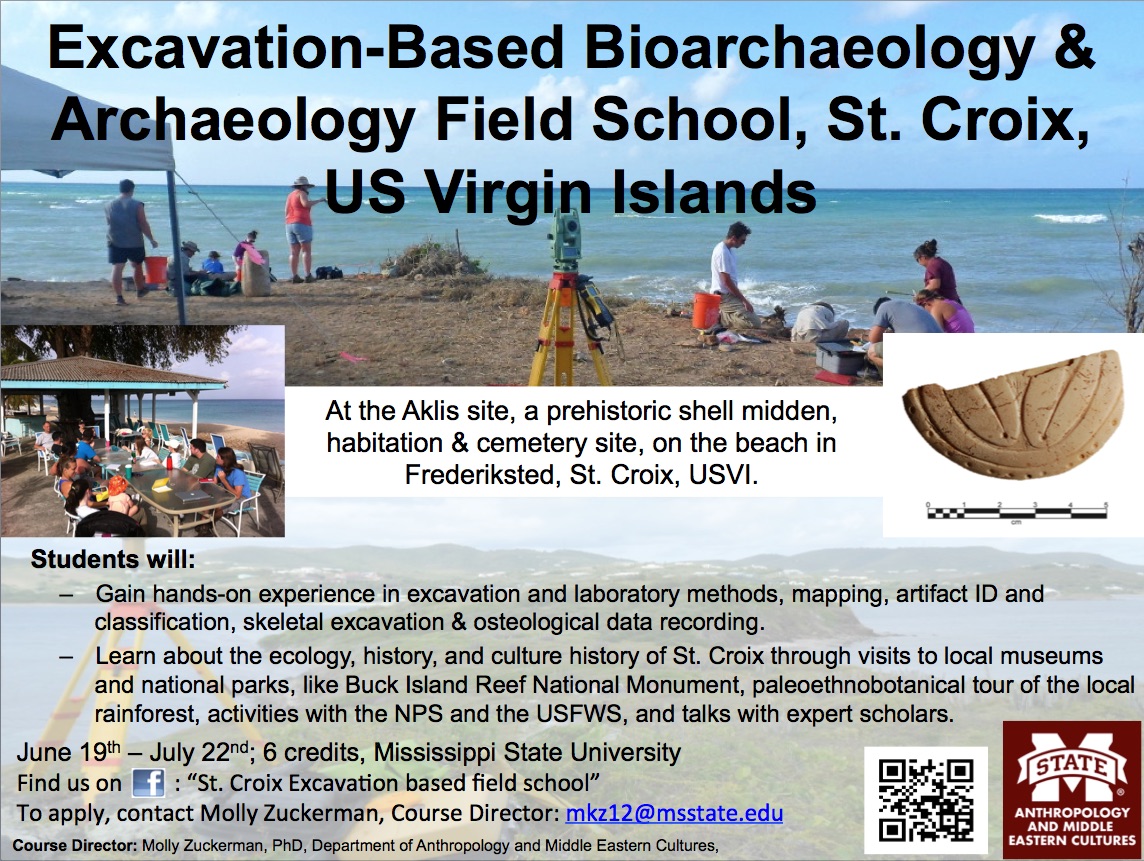 I am the Principal Investigator of the Aklis site, in St. Croix, US Virgin Islands. Aklis is a large, coastal prehistoric shell midden that contains cemetery and likely habitation components, and is threatened by erosion and rising sea levels. Through a parternship with the U.S. Fish and Wildlife Service, and with assistance from the National Park Service, I co-direct an archaeological field school at the site with AMEC and Cobb colleague Molly Zuckerman. Analysis of artifacts and skeletal material will take place on the Mississippi State University campus - if you are interested in learning more about the site, volunteering in the lab, or enrolling in the field school, please contact me.