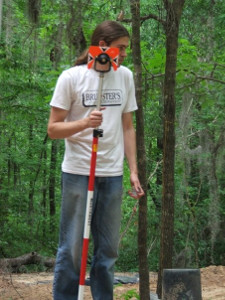 Welcome
I am an archaeologist and the Outreach Coordinator at the Cobb Institute of Archaeology at Mississippi State University, and a lecturer in the Department of Anthropology and Middle Eastern Cultures.
I have over 15 years of involvement in the excavation and analysis of prehistoric sites, with a focus on stone tools (particularly lithic refitting) and vertebrate faunal remains, and I am always open to new research projects and collaborations. The pages linked in the menu bar provide more information about my current interests, and will all be updated with results as new analyses occur, along with photos, data, and publications. The assemblages from Topper and Aklis include a wide variety of prehistoric ceramics, paleobotanical remains, and fauna (particularly fish and shellfish from Aklis), and would make great thesis or dissertation projects!
Please feel free to contact me for more information about any of the material presented on this site, to discuss contracts or research projects, or if you would be interested in volunteering or making a donation.